V-process Casting Technology
---
Release time: 2020-08-19 09:48:00.000
The V process casting originated in Japan. It uses plastic film to vacuum to make dry sand molding, that is, physical modeling.Because it does not use binder, shakeout is simple and convenient, the consumption of molding materials is reduced to the minimum, the waste sand is reduced, the working conditions are improved, the surface quality and dimensional accuracy of castings are improved, and the production energy consumption of castings is reduced. It is an advanced casting technology with a bright future.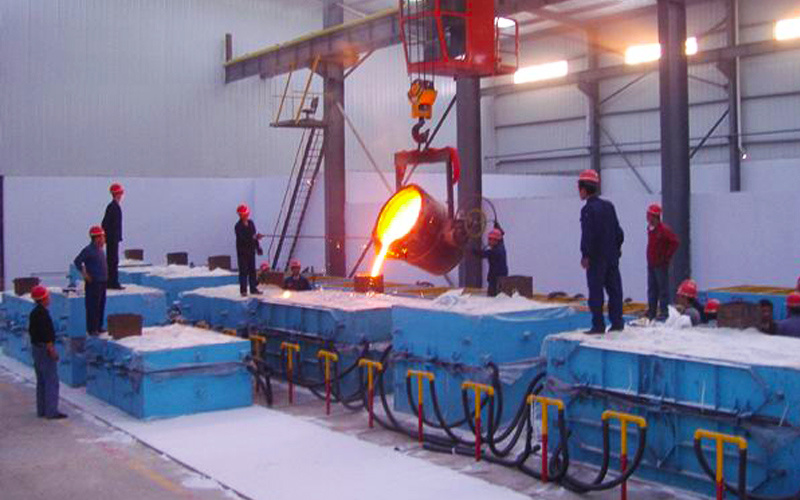 The V-method casting process comprises the following step; Preparing a mould, and heating and softening the plastic film; Vacuum is applied to the softened plastic film through the air vent of the mold, and the negative pressure sand box is placed on the mold.The flask is filled with dry sand by vibrating the device; A lay of sealing film is cover on that top of the sand mold in the sand box, a sprue basin is connected with an upper mold sprue, and dry sand needs to be flattened before the low mold is covered with the film;
Vacuumizing the sand box to cause a pressure difference between the inside and the outside of the sand mold so as to compact dry sand, simultaneously releasing the vacuum of a mold air extraction box, and introducing compressed air for back blowing so as to separate the sand mold from the mold;Producing the lower mold by the same method, combining the upper mold and the lower mold, and preparing for pouring;And continuously vacuumize that sand mold in the casting proces, removing the vacuum after the casting is cool, and taking out the casting.The V-process casting has the advantages of cost saving, stable performance and high efficiency.
More News
Problems in Casting Process of Lost Foam Casting
Lost foam casting (LFC) process has been developed rapidly in recent years because of its low investment and low cost.The gating system plays a very important role in the lost foam casting process, an
The V process casting originated in Japan. It uses plastic film to vacuum to make dry sand molding, that is, physical modeling.Because it does not use binder, shakeout is simple and convenient, the co
多行文本内容元素
富文本内容绑定数据后可解析HTML语言内容
---
SEO This website supports IPV6

Scan