From May 21 to 25, 2016, Chairman of the Board Mr. Cheng Anlin attended and delivered a speech the 72th World Foundry Congress held in Nagoya, Japan
---
Release time: 2019-12-20 14:33:00.000
Ladies and Gentlemen, Good morning,
In this beautiful season, it is very inspiring that experts and scholars in foundry industry could gather here, in Nagoya in Japan, to attend the 72nd World Foundry Congress, to discuss the newest technology in the industry.
Foundry sand is an essential material in foundry. While traditionally people use silica sand as foundry sand, its shortcomings has become more and more obvious with the development of the technology. Special sand, such as chromite sand and zircon sand, could not meet the needs of the production because of their rareness. So it has been a long-term dream for global foundrymen to develop a high efficient, affordable, and environment-protect foundry sand.
Ceramic sand is an artificial foundry sand, developed by Luoyang Ruiyu. It is mainly composed of Al2O3, has a high refractoriness (1830 oC), similar to chromite sand and zircon sand, with only 60% density of chromite sand and zircon sand. It is in standard spherical shape and angle factor is smaller than 1.1, which significantly enhance the permeability in the foundry process, and greatly decrease the use of binder and hardener by 40%. So ceramic sand could reduce emissions, protect environment and successfully overcome the porosity defects in the foundry process. Ceramic sand also has quite a small expansion coefficient, 0.13% under 1000 oC, to improve casting accuracy. The high hardness of ceramic sand, which reaches 7.8 Mohs hardness, greatly decreases the crushing rate of the sand and make the recycling rate over 96%. Ceramic sand is a kind of neutral materials, with 7.8 pH, and suitable for all kinds of binders. Compared with chromite sand and zircon sand, ceramic sand produce much less pollution in production.
The adorable features of ceramic sand bring it a broad application prospects in foundry industry. The use of ceramic sand in the foundry of resin sand could greatly reduce the use of resin and hardener. For the water and oil core used in engine castings, use of ceramic sand could overcome the porosity defects, improve the surface quality and make it easier to clean the castings. The use of ceramic sand in lost foam casting (LFC) could benefit the emission of combustion gases. Considering its good fluidity, ceramic sand could be used as the drainage sand in iron and steel smelting. It could also be used in the surface sandblast of castings and steel.
Luoyang, as one of the most famous historic cities in China, has numerous points of interest and views, such as Longmen Grottoes, White Horse Temple, and Peony as the flower of the country. Luoyang Ruiyu, with long-term reputable history, would like to provide the foundry industry with the best green foundry sand Ceramic Sand and make our best contribute to the industry. Welcome all experts and scholars to come to Luoyang Ruiyu! I wish the best for the 72nd World Foundry Congress! Wish you all in good health and prosperity! Thank you!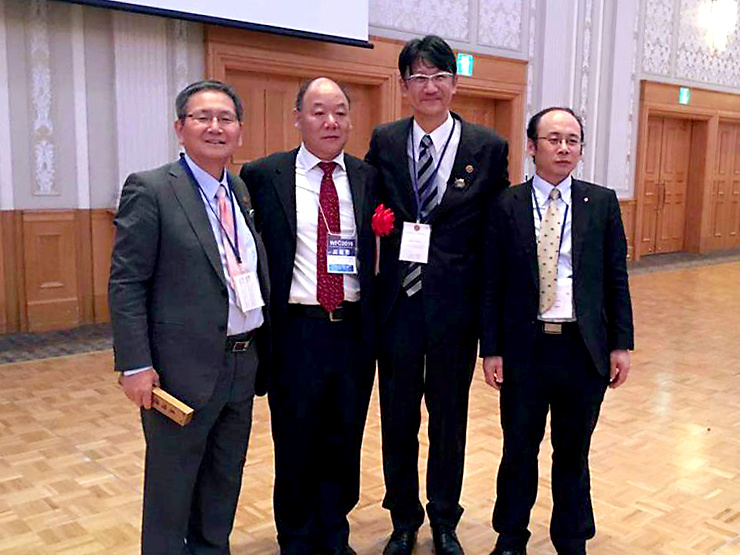 More News
Problems in Casting Process of Lost Foam Casting
Lost foam casting (LFC) process has been developed rapidly in recent years because of its low investment and low cost.The gating system plays a very important role in the lost foam casting process, an
The V process casting originated in Japan. It uses plastic film to vacuum to make dry sand molding, that is, physical modeling.Because it does not use binder, shakeout is simple and convenient, the co
多行文本内容元素
富文本内容绑定数据后可解析HTML语言内容
---
SEO This website supports IPV6

Scan