The Characteristics of Ceramic Foundry Sand
---
Release time: 2020-06-17 10:52:00.000
Green foundry is the development trend of foundry industry in the future. As a green molding material, ceramic foundry sand has been widely used in resin sand (furan resin, phenolic resin), sodium silicate sand (organic grease, CO2 hardening), precoated sand. Ceramic foundry sand is suitable for all kinds of metal castings, such as: carbon steel, alloy steel (high manganese steel, high chromium cast iron), cast iron, copper and so on.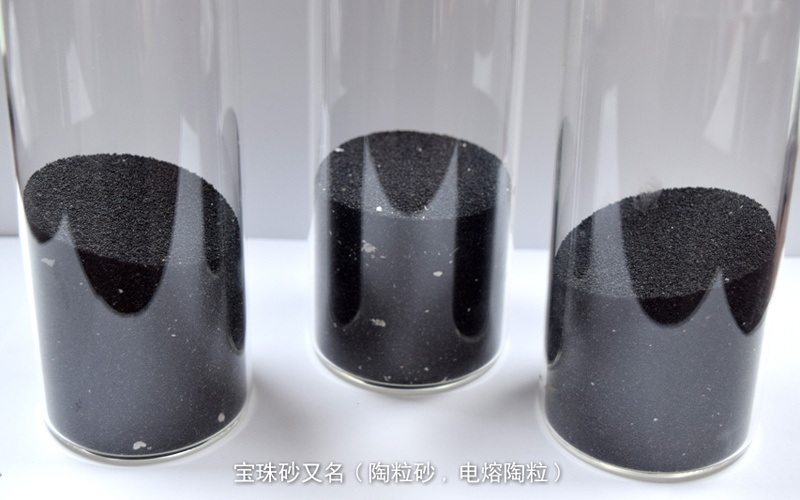 Ceramic foundry sand is the ideal sand for precision casting industry and it has the following characteristics.
1. The coefficient of thermal expansion of ceramic foundry sand is relatively small, which is equivalent to that of zircon sand. It can be used in modelling, core-making, casting and so on, basically eliminating expansion defects, such as veining and other defects.
2. Ceramic foundry sand is spherical in shape, good in fluidity, easy to fill, good in permeability and collapsibility.
3. With smooth surface and compact structure, the ceramic foundry sand can be evenly covered by adhesive, whose addition amount is reduced by 30%-50%.
4. As a neutral material, both acid and alkali binders can be used, and it is suitable for various casting alloys.
5. Ceramic foundry sand is suitable for various recycling methods and has good recycling performance and high cost performance.
6. Ceramic foundry sand has high refractoriness and good stability, especially suitable for producing steel castings.
7. Ceramic foundry sand has a wide range of particle sizes, which can be mixed according to customer requirements
More News
Problems in Casting Process of Lost Foam Casting
Lost foam casting (LFC) process has been developed rapidly in recent years because of its low investment and low cost.The gating system plays a very important role in the lost foam casting process, an
The V process casting originated in Japan. It uses plastic film to vacuum to make dry sand molding, that is, physical modeling.Because it does not use binder, shakeout is simple and convenient, the co
多行文本内容元素
富文本内容绑定数据后可解析HTML语言内容
---
SEO This website supports IPV6

Scan