Environmental Protection Advantages of High Quality Casting Sand-Ceramic Foundry Sand
---
Release time: 2020-06-11 09:07:00.000
Ceramic foundry sand is a new environmental protection casting material developed in recent years, which can improve casting quality, reduce production cost, reduce environmental pollution for foundry enterprises, and effectively reduce the risk of occupational silicosis caused by traditional molding materials. As a green environmental protection sand, it is well recognized by foundry engineers at home and abroad.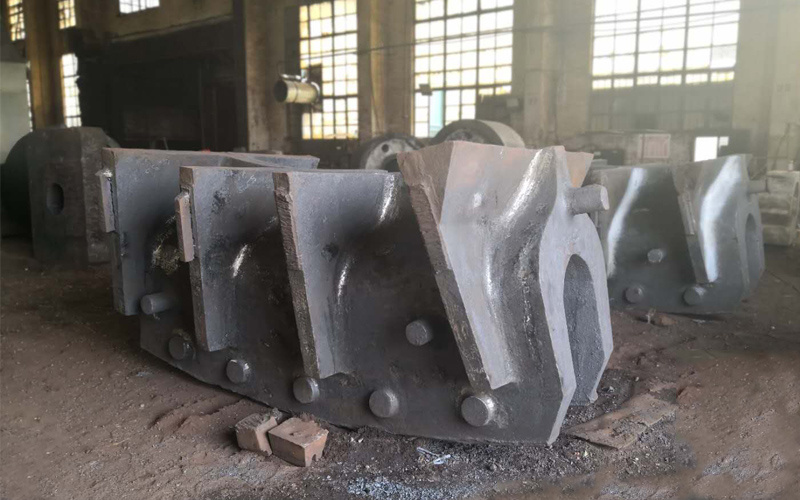 Ceramic foundry sand is calcined bauxite with Al2O3 as main component, which is made into casting sand of different particle sizes by melting, blowing and screening. The product structure is compact, the particle shape is extremely spherical, the surface is smooth, the high temperature resistance is high, and the cost performance is better than the traditional casting sand such as chromite sand and zircon sand.Ceramic foundry sand has a wide range of application and it can be used in sand casting, lost foam casting, V process casting, coated sand, shell casting and precision casting. At present, it is widely used in automobile casting, railway casting, ship casting, aviation casting, power generation casting, machine tool casting and mould casting. Now it is maturely used in ladle drainage, surface shot peening treatment, casting coating and other fields.
At present, ceramic foundry sand is more and more recognized in the foundry industry, and more and more enterprises are actually applied.In recent years, almost all large-scale foundries are using ceramic foundry sand as raw sand to produce coated sand, typical enterprises are:: Chongqing Changjiang River Moulding Material (Group )Co., Ltd., Beijing Renchuang Science & Technology Group, Taiwan Chinching Group, Tianjin New Wei San Industrial Co., Ltd.,Huettenes-Albertus Chemische Werke GmbH (HA).
More News
Problems in Casting Process of Lost Foam Casting
Lost foam casting (LFC) process has been developed rapidly in recent years because of its low investment and low cost.The gating system plays a very important role in the lost foam casting process, an
The V process casting originated in Japan. It uses plastic film to vacuum to make dry sand molding, that is, physical modeling.Because it does not use binder, shakeout is simple and convenient, the co
多行文本内容元素
富文本内容绑定数据后可解析HTML语言内容
---
SEO This website supports IPV6

Scan